CalWORKS Case Management Services
---
Vista Hill CalWORKs Case Management works with parents who are involved with the CalWORKs Welfare to Work (WTW) Program. These families have applied for public benefits, and have been determined eligible by the County to participate in the Welfare to Work program, transitioning them from public assistance to gainful employment.
The CalWORKs Case Management Program serves the entire County of San Diego. The staff are stationed at the six CalWORKs locations: Vista, Oceanside, University Avenue (Metro), El Cajon, Downtown, and Chula Vista.  Funding is through the County of San Diego.
CalWORKS Case Management Services
CalWORKS Case Management Services provides two possible forms of services for the client depending on need: case support or short term family wrap-around.
An Alcohol and Drug (AOD) Specialist is located at each of the six (6) CalWORKs sites in San Diego County. The specialist screens clients for behavioral health needs, both substance abuse issues and mental health concerns that could interfere with their ability to work. If a behavioral health need is identified, the specialist refers clients to the appropriate mental health contractor. The specialist may conduct further assessments and link the client with the substance abuse treatment program that best meets their needs. Through the course of treatment, the client receives supportive communication and resources.
Additionally, the program has Family Stabilization (FS) Specialists at each site.  When a client is experiencing issues that interfere with the WTW commitment, a specialist can offer short term wrap-around case management. This may include asking their immediate family to help our clients get back on track and move forward with their lives. In addition to support visits at home or the work center, resources in health, mental health, housing, transportation and other areas are offered.
Professional Staff
Each WTW location are staffed by knowledgeable Certified Drug and Alcohol Specialists. Family Stabilization Specialists have strong backgrounds in the health and human services fields coupled with college degrees and professional counseling certifications.
Information
For information, please contact us at 619-431-2103, Monday through Friday, 8:00 AM to 4:30 PM.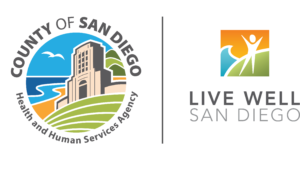 Who is Eligible?
The Vista Hill CalWORKs Case Management Program works with adults that are involved with the CalWORKs Welfare to Work Program.