SmartCare Integrated Behavioral Health
---
SmartCare is an integrated care program that offers behavioral and mental health services embedded within primary care health clinics of rural San Diego County communities. Our purpose is to enhance the services delivered in primary care settings through a Collaborative Care Model, that treats common mental health disorders using evidence-based practices in a way that is convenient for patients, can reduce the stigma associated with accessing treatment, builds on existing provider-patient relationships, and can help improve care for rural residents. SmartCare provides a range of interventions for children, teens, adults and senior adults.
SmartCare partners with the community clinic organizations of San Ysidro Health, TrueCare, and Neighborhood Healthcare. Our staff are available at clinics located in Valley Center, Julian, Ramona, Campo, and Alpine.  Additionally, services extend to neighboring communities that include: Boulevard, Descanso, Dulzura, Guatay, Jacumba, Mt Laguna, Pala, Palomar Mountain, Pauma Valley, Pine Valley, Potrero Ranchita, Santa Ysabel, Tecate (USA) and Warner Springs.
SmartCare Services
Our Care team of Behavioral Health Care Managers, Health Educators and Psychiatrists offer:
Case consultation and education to primary care staff
Thorough screenings and assessment using evidence-based validated screening tools
Brief therapy interventions, health education counseling for individuals, couples and families
Group treatment sessions
Psychiatric consultation to support prescribing primary care providers
Referrals to treatment and warm hand-off to specialty mental health and/or substance use disorder providers when needed
Both in-person and telehealth options
Professional Staff
SmartCare psychiatrists, care managers and health educators are well versed at providing mental and behavioral health services, substance use support and addiction interventions within the community health clinics serving San Diego's most rural north inland and south east regions. Thus, expanding the scope of expertise and capacity of the primary care providers to provide true collaborative, personable and comprehensive care to patients.
Awarded "Behavioral Health Program of the Year – 2015" by the County of San Diego.
For More Information or Referral
Vista Hill SmartCare Administrative Office
1012 Main Street, Suite 101, Ramona, CA 92065
Phone: (760) 788-9725
Fax: (760) 788-9754
Website: www.vistahillsmartcare.org
Please email us at SmartCareInfo@vistahill.org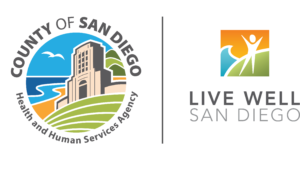 ---
Who is Eligible?
Any person receiving medical care at our partnered community clinics located in Valley Center, Ramona, Campo, Alpine and Julian, as well as those that reside within the neighboring rural communities in which we serve.  Additionally, inclusive of Medi-Cal beneficiaries or any person that is uninsured or underinsured.  All SmartCare services are provided free of charge to the patient and the clinic.  SmartCare services are funded by Health and Human Services Agency.
Outcomes in 2022
Patients report an average of 44% reduction in behavioral health symptoms following participation in our counseling intervention
Patients identified with at-risk screening scores were reduced by: 34% for Depression, 55% for Anxiety, 33% for PTSD symptoms, and 35% for Bipolar symptoms.
50% of discharged youth showed an improvement in their health screening profile.
95% of SmartCare clients reported being highly satisfied with the services received.
When surveyed, 90% of SmartCare clients felt feel more comfortable seeking help for mental and behavioral health issues.
10 of 10 Satisfaction indicators exceeded 90% of clinic provider endorsement for the integration of behavioral health in primary care settings.